Ogilvie LLP Congratulates Aaron Hymes on his Promotion to Partner
It is not easy to lasso Aaron Hymes. He doesn't like attention and can be cagey when the spotlight beams his way. Lately, however, Aaron has attracted the spotlight.
Highly regarded by both clients and colleagues, the team at Ogilvie shares several anecdotes about his leadership, talent and competitive streak in the lead up to Aaron's official welcome to the Partnership effective January 1, 2023.
Aaron has been on the Partner trajectory since 2016 when he began with Ogilvie LLP as an Associate. A strong member of the team from the beginning, Aaron distinguished himself by "leaving no stone unturned for clients" and by his remarkable technical grasp of the law which allows him to achieve creative solutions when cases are demanding and complex. Ola Cislik, Associate at Ogilvie, describes Hymes as "goal driven and focused." He helps newer members of the firm by welcoming questions and playing an important role in the formal mentorship initiative at Ogilvie. Culture at Ogilvie is key to the firm's success and investing in the next generation is a top priority.
"[Aaron has a] remarkable technical grasp of the law which allows him to achieve creative solutions when cases are demanding and complex."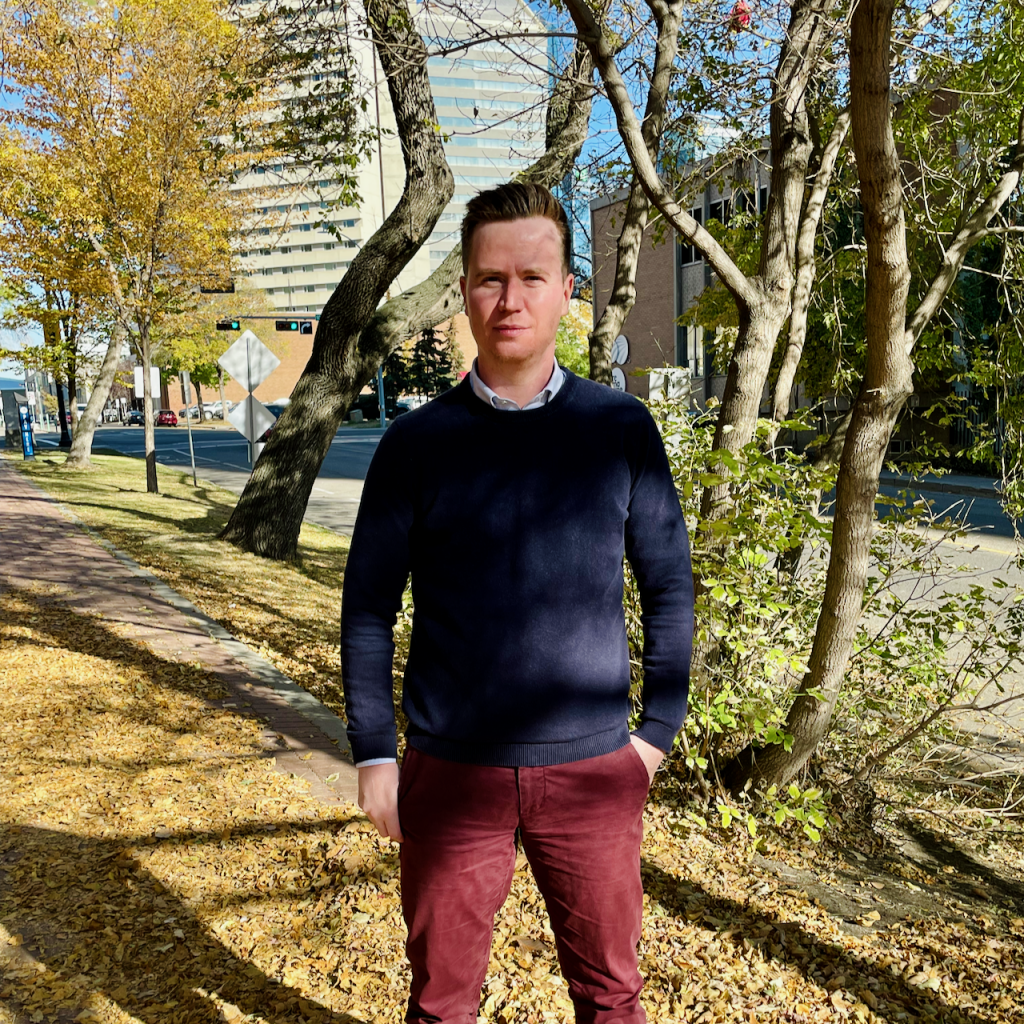 James Allan, Associate at Ogilvie, has benefited from Aaron's mentorship and says that "despite Aaron's seniority, he is remarkably humble and disarmingly self-deprecating which promotes genuine bonds between juniors and seniors." James goes on to say that he was pleasantly surprised to discover that Aaron has a competitive streak that emerges during "fun" sports/activities/games. James, a former varsity athlete, humbly admits to being "demolished" at the bowling alley and frisbee pitch by Aaron.
Since 2020 and the challenges the pandemic presented, Aaron was tasked with obtaining a pre-emptive injunction for the Edmonton International Airports which prevented protesters from shutting down and causing disruptions to the operations of critical infrastructure that would have caused delays for holiday travellers as well as potentially resulted in adverse effects to the security to staff and travellers. Aaron was also involved in obtaining an emergency injunction on behalf of West Edmonton Mall to assist in preventing similar protests from occurring in the mall during the holiday shopping seasons. These actions were taken promptly and decisively, while respecting individual constitutional rights to free assembly and free speech.
When working with Aaron you get a sense of his varied background and education. Before Law School, Aaron obtained a Bachelor of Management in Business Economics, with Distinction. Ogilvie prides itself on the diverse accomplishments of its team. Aaron's blend of knowledge in both business and law help to center his practice in a number of areas, including:
• Corporate and commercial litigation, including complex shareholder/director disputes
• Construction litigation
• Employment litigation
• Human Rights, tribunal and administrative
• Insurance litigation
• Advising on Reciprocal Insurance Exchanges
• Civil litigation
• Estate litigation
Colleagues at Ogilvie are quick praise Aaron as a lawyer but more readily as a friend they can count on saying that "Aaron is a great friend to everyone around him. He cares deeply about his work and will always help anyone who needs a hand. He is salt of the earth".
Please join Ogilvie LLP in congratulating Aaron Hymes.