How Volunteering Can Make a World of Difference.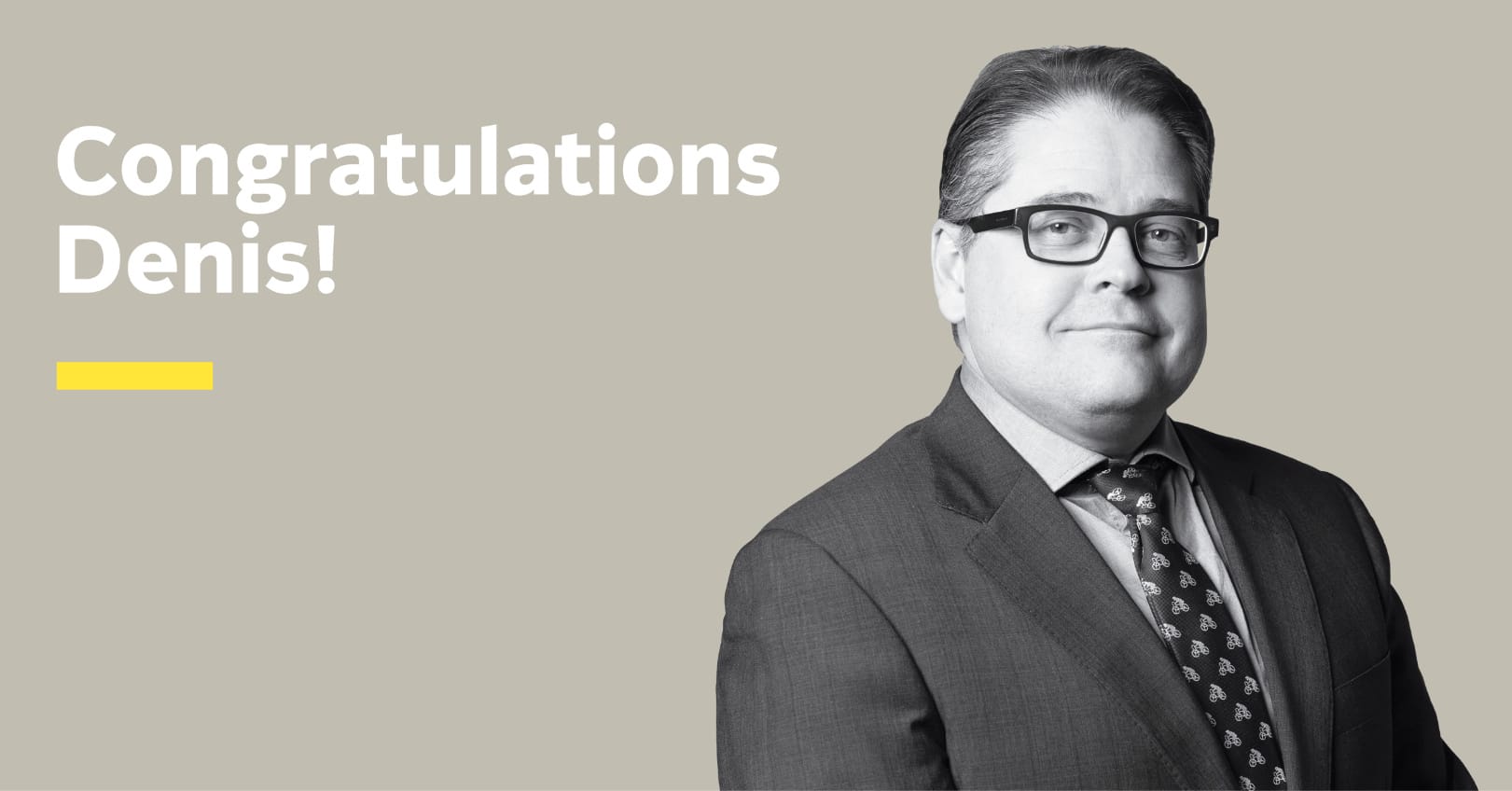 Recognizing Denis Lefebvre's contributions to Pro Bono Law Alberta.
All Albertans deserve access to justice. That's why non-profit Pro Bono Law Alberta (PBLA) creates opportunities for lawyers to provide free services to persons of limited means.
As a Civil Litigation Associate at Ogilvie, Denis Lefebvre is actively involved with PBLA. From resolving employment disputes to advising on matters regarding aboriginal, administrative and education law, he's making a world of difference.
We're proud to announce that Denis received the PBLA's Outstanding Volunteer Award for 2019. This award recognizes volunteers who generously give of their time and legal expertise
All the award-winners in Calgary and Edmonton were recognized at PBLA's Annual Celebration & Volunteer Appreciation event in June 2019.
Congratulations, Denis! To donate to PBLA or learn more about how to get involved, visit https://www.pbla.ca/.